Premium analog and digital wall and alarm clocks
Braun GmbH is a German consumer goods company founded in 1921. Braun GmbH started producing home appliances, including wall clocks and alarm clocks, in the 1970s and has become one of the most recognised manufacturers of home appliances in the world today.

In the course of the company's history, thoughtful product design has become one of the cornerstones of the Braun brand. Quality, functionality, purity of design and longevity are an integral part of the Braun product design concept. Braun users identify with these values, making the brand's wall and alarm clocks trusted companions in their daily lives.
Lithuania, Latvia, Estonia, Finland, Sweden, Denmark, Norway, Georgia, Armenia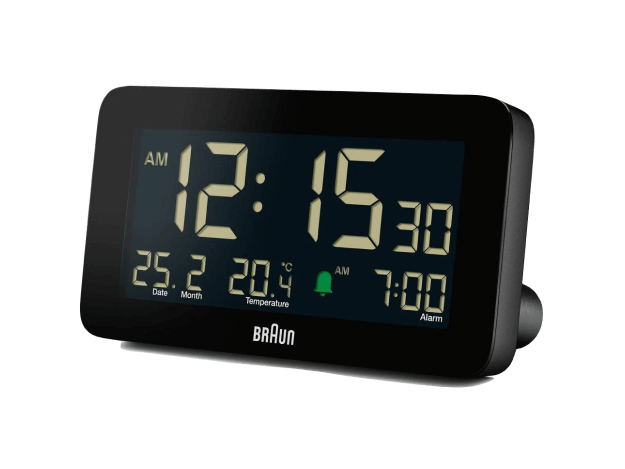 We deliver directly from the manufacturer. The goods are supplied with all relevant documents and certificates.
We organise and fund a range of marketing activities that promote brands and products in the local market.
We offer convenient payment terms so you can concentrate on selling your goods.
Secure and fast delivery of goods with TNT, DHL, FedEx and other international transport companies.