Lamy Pildspalvas - Oficiālais Izplatītājs Latvijā
Augstākās kvalitātes rakstāmpiederumi, kuros apvienots mūsdienīgs dizains un funkcionalitāte
Lamy ir ģimenes uzņēmums no Vācijas, kas ražo augstas kvalitātes rakstāmpiederumus jau gadu desmitiem. 1930. gadā dibinātais zīmols piedāvā dizaineru veidotus rakstāmpiederumus, kurus raksturo to laikmetīgi modernā estētika un funkcionalitāte.

Lamy ir ne tikai tirgus līderis Vācijā, bet arī ir kļuvis par starptautiski atzītu rakstāmpiederumu ražotāju. Lamy ar savu unikālo dizainu turpina noteikt rakstāmpiederumu dizaina tendences, ar to inovatīvajām krāsām un virsmas apdari iedvesmojot entuziastus rakstīt visā pasaulē.
Valstis, kurās nodrošinām izplatīšanu:
Lietuva, Latvija, Igaunija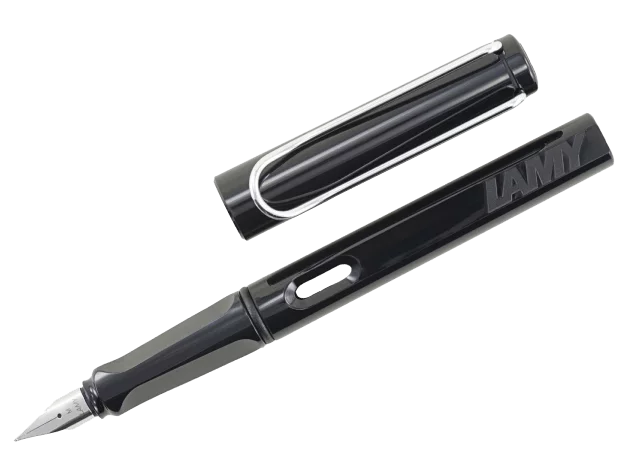 Kāpēc sadarboties ar COSMOSS?
Mēs piegādājam preces tieši no ražotāja. Tās tiek piegādātas ar visiem atbilstīgajiem dokumentiem un sertifikātiem.
Mēs organizējam un finansējam dažādas mārketinga aktivitātes, kuras veicina zīmolu un preču popularitāti vietējā tirgū.
Lai jūs varētu koncentrēties uz preču tirdzniecību, piedāvājam izdevīgus preču apmaksas nosacījumus.
Droša un operatīva preču piegāde ar TNT, DHL, FedEx un citiem starptautiskiem transportuzņēmumiem.